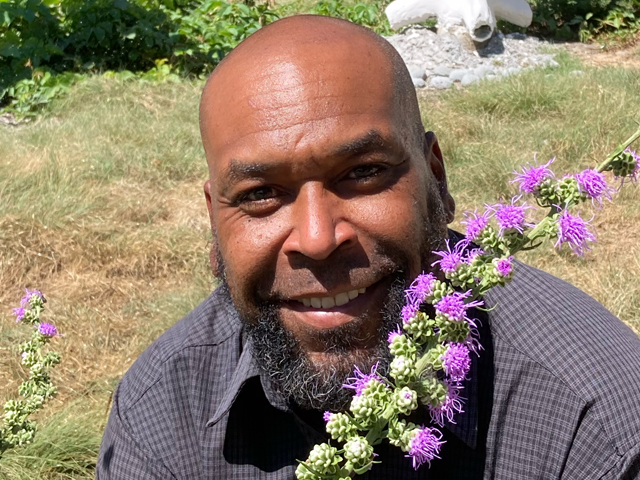 Working at the Intersection of Arts, Nature, and Neighborhoods
Learning about native landscaping has helped with the understanding of how to address storm water runoff and future water insecurities have been discovered, and ecosystem restoration has begun. MRW! programs and projects (like BOON AREA 1) are created to address environmental and social injustices and issues. Work is done at the intersection of the Arts, nature, and neighborhoods.
Carl sees nature as the Great Matrix, and Carl is its Morpheus.